———————
Dates are based on the sighting of the New Moon just after sunset on Wednesday March 25, 2020.
* BOLD * indicates a HIGH DAY – We do NO WORK

| From Sunset | To Sunset | Holy Day |
| --- | --- | --- |
| Wednesday, March 25, 2020 | Thursday, March 26, 2020 | 1st Day Of God's Holy Year |
| Before Sunset ——— >>> | Wednesday, April 08, 2020 | Passover |
| Wednesday, April 08, 2020 | Thursday, April 09, 2020 | * Days Of Unleavened Bread * |
| Thursday, April 09, 2020 | Friday, April 10, 2020 | Days Of Unleavened Bread |
| Friday, April 10, 2020 | Saturday, April 11, 2020 | Days Of Unleavened Bread |
| Saturday, April 11, 2020 | Sunday, April 12, 2020 | Days Of Unleavened Bread |
| Sunday, April 12, 2020 | Monday, April 13, 2020 | Days Of Unleavened Bread |
| Monday, April 13, 2020 | Tuesday, April 14, 2020 | Days Of Unleavened Bread |
| Tuesday, April 14, 2020 | Wednesday, April 15, 2020 | * Days Of Unleavened Bread * |
| Saturday, May 30, 2020 | Sunday, May 31, 2020 | * Pentecost * |
———————
Weekly Broadcast

This Weeks Sabbath Broadcast

Listen to us broadcast LIVE, every Saturday, 2-4pm CST
Use the numbers below to listen to the broadcast

Live Conference Call:
(712) 775-7035
PIN Code – 217355#




Spring Feast broadcasts will be available until Fall.
You can find them below.
And you can watch them at your convenience.

———————
You can reserve your spot for the broadcast next Sabbath at any time during the week by clicking on the image below or following the link below.
The weekly messages will be broadcast at 2:00pm in your own time zone anywhere in the world.
So, when it is 2:00pm where ever you live, that is when you can tune in.
Our broadcasts can also be watched from any handheld devices which have internet access.
Once you reserve your spot, you will be given a personal link to the message and you will also receive a reminder one hour before the broadcast starts.

Reserve your spot for This Weeks Sabbath Broadcast.
Scheduled to broadcast 05/23/2020.

This Weeks Sabbath Broadcast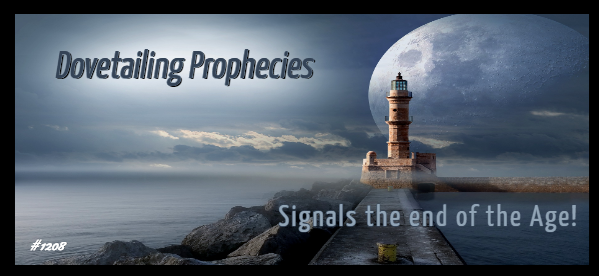 | 04/27/2020 | 05/02/2020 | 05/09/2020 | 05/16/2020 |
| --- | --- | --- | --- |
| | | | |