Passover was the evening of Wednesday April 12th.
For those of you who are doing the Passover service in your homes, here are somethings you will want to do.
Passover and the Days of Unleavened Bread are the first Holy Days in the beginning of God's New Year.
We should prepare ourselves for this solemn service – PASSOVER.
It is to be a memorial forever. Read Exodus 12:14 and Exodus 13:6-10.
The Days of Unleavened Bread require a thorough spring cleaning – removing all leaven (a type of sin) from your homes before the beginning of the Passover season.
(Exodus 13:7 and Deuteronomy 16:4)
Don't forget the garage, automobiles, offices, etc.
Read John 13:1-17
This is about the footwashing.
If you are alone, you may wash your own feet.
If you are partaking of the Passover with brethren, you are to wash one another's feet.
Why are we doing this? Read I Corinthians 11:26-32.
Read Matthew 26:26 and Luke 22:19.
Say a prayer for the bread, which represents Jesus' broken body for our healing.
Eat a small piece of unleavened bread.
Read Matthew 26:27-28 Luke 22:20.
Say a prayer for the wine, which represents Jesus' shed blood for our sins.
Drink a small amount of wine.
You MUST eat unleavened bread all seven days (Leviticus 23:6).
At sunset just after Passover, the first Day of Unleavened Bread begins.
The first Day of Unleavened Bread and the last Day of Unleavened Bread are High days.
Which means we do No WORK on those days.
During the days of Unleavened Bread we are NOT to eat anything containing leavening.
As the Days of Unleavened Bread symbolize putting SIN out of our lives.
Remember to remove all leavening from our homes, vehicles and work places, before and during the entire week of the Days of Unleavened Bread.
Here are a couple pictures taken of this years first New Moon.
| New Moon | 03/28/2017 |
| --- | --- |
| | |
If you missed any of the broadcasts of the Spring Feast Days of 2017 or would like to view any of them again, you will find a link to each of them below.
———————
Weekly Broadcast

This Weeks Sabbath Broadcast

Listen to us broadcast LIVE, every Saturday, 2-4pm CST

ATTENTION: PLEASE NOTICE THE NUMBERS HAVE NOT CHANGED

Live Conference Call:
(712) 775-7035
PIN Code – 217355#

Playback Number:
(712) 775-7039
PIN Code – 217355#


———————
You can reserve your spot for the broadcast next Sabbath at any time during the week by clicking the spot on the image above or following the link below.
The weekly messages will be broadcast at 2:00pm in your own time zone anywhere in the world.
So, when it is 2:00pm where ever you live, that is when you can tune in.
Our broadcasts can also be watched from any handheld devices which have internet access.
Once you reserve your spot, you will be given a personal link to the message and you will also receive a reminder one hour before the broadcast starts.

Reserve your spot for Today's Sabbath Message.
Scheduled to broadcast 08/19/2017.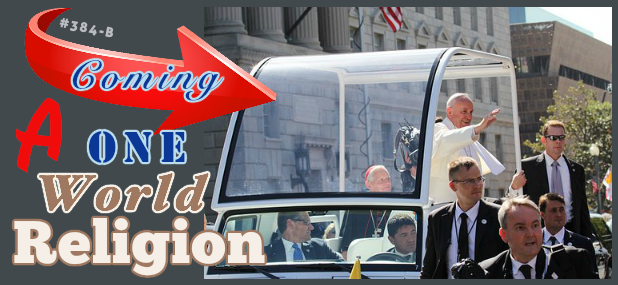 ———————
Previous Broadcasts
You can also watch the previous broadcasts NOW, by clicking the images below.
They can be watched at anytime after the normal broadcast time.
When you click on the drop down menu for the 'Desired Date'
Just choose:
'Watch Yesterdays Replay Now'

Click on the image of the message you would like to watch NOW!

| 07/29/2017 | 08/05/2017 | 08/12/2017 |
| --- | --- | --- |
| | | |
———————
———————
For more information please contact::

NewsWatch Magazine

P.O. Box 36
Waxahachie, TX
75168

We look forward to hearing from you.